From the entire family of Knowledgetemples.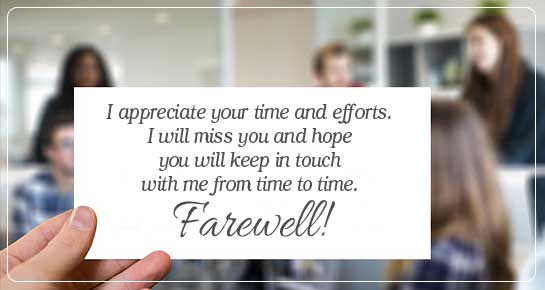 Farewell my friend. May your life always be filled with happiness and joy. If fate permits, we would meet again soon.
Today we are saying goodbye to each other. But there is no reason to feel sad. Think about all the happy moments that we shared together and a smile would surely come across your face. Farewell!